Late in December 2009, as a birthday present to myself, I went on a solo trek to Dayara Bugyal, a high-altitude alpine meadow in Garhwal. I meant to write about the week I spent in the mountains, but upon my return, I found the experience too overwhelming to try to describe all at once.
Some six months after the trek, I posted a a photograph from my first campsite. Nearly a year later, I wrote about my decision to forego a field guide on the trek; that's where the paragraph quoted above comes from. It's been nearly five years since then, and I've typed that first sentence a dozen more times, but I never got much further.
One of my most enduring memories of the trip is of a small grey bird crawling up the face of a rock cliff just below Barsu village. I was driving back to Uttarkashi in the late afternoon after the trek, and I caught a flicker of movement on the cliff from the corner of my eye. I knew instantly what it was—a Wallcreeper, a bird I had been hoping to find for the past five years. I had barely a minute to admire it, but I'll never forget the sudden flash of scarlet when it flew away.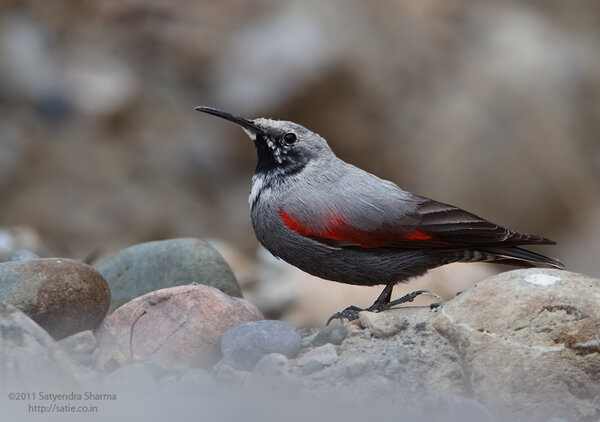 It's almost Wallcreeper season where I live now. They're a familiar sight in passage to lower altitudes in early winter, but that first sighting will always be the most precious.